June 2022
Litha

/Summer Solstice June 21st.

Here we are at Midsummer, we have arrived at the longest day and the shortest night of the year. The Goddess is now full and pregnant with Child, and the Sun God is at the height of His virility. This is the peak of the Solar year and the Sun is at the height of its life-giving power. The Earth is awash with fertility and fulfilment and this is a time of joy and celebration, of expansiveness and the celebration of achievements.

Yet within this climax is the whisper and promise of a return to the Dark. As the Light reaches its peak so this is also the moment when the power of the Sun begins to wane. From now on the days grow shorter and the nights grow longer and we are drawn back into the Dark to complete the Wheel of the Year.

At this time the God, as Oak King, is rich in abundance, but he too surrenders his reign to his brother twin, the Holly King, and the descent begins. But before we welcome the return to the Dark side of the year, and acknowledge this great turning point of the Wheel, we celebrate!

We usually (weather permitting) hold this Ritual at the beach.

While the event is closed to public eyes, we do offer time during the ritual for submitting clients' petitions to the God or Goddess.

What we will need from you, your name, date of birth, a brief outline of your desires and photo sent to kate@solitarymorrigan.co.uk

You will receive a report and photographs from the Ritual

Only £50.00

https://solitarymorrigan.co.uk/litha-summer-solstice-ritual--21st-june-2908-p.asp

28th April
It is Beltane this weekend!
Beltane is a Pagan holiday, and one of the eight Sabbats. It falls about halfway between the spring equinox (Ostara) and the coming summer solstice, Litha. The holiday celebrates spring at its peak, and the coming summer. Beltane also sometimes goes by the name May Day.
To celebrate it we are having a 48 hour FLASH SALE on all spells.
Valid until Sunday 1st May 11.59pm
Voucher Code required at checkout Bel01
24th April 2022
I am bringing out a range of handmade products that correspond with an intention or spell.
My first range is the Obsession Range
This range includes
7 Day Ritual Candle
Intention Tealights
Soap
Loose Incense
Ritual Oil
All the products in this range are infused with the oils and herbs i use in the Obsession Spell.
They can be purchase along side of an Obsession Spell or separately for you to perform your own intention ritual.
Each product is hand crafted with natural ingredients that are appropriate to the associated deities and magical purposes for which they are intended.
All Solitary Morrigan creations are based on tradition and magic with intent.
Obsession Products and Services from Solitary Morrigan
7th April 2022
Treat yourself to a FANTASIC EASTER this year with this fabulous Offer
Buy absolutely any spell and get the 2nd HALF PRICE
Offer starts 7th April 2022 and ends 18th April 2022
Both Spells must be purchased at the same time
Voucher Code required at checkout EO22
29 March
Who is excited at the thought of SUMMER?
MEEEE
But after a quick look in the mirror I realised that I have some preparation before I can relax into summer clothes and feel great.
And I'm sure a lot of you feel that way too.
It's not just our physical appearance we feel the need to refresh but our minds too.
The Health & Beauty Sale incorporates spells for the body and for the mind so that not only will you look incredible....you can feel Incredible too!
https://solitarymorrigan.co.uk/sale-180-c.asp
21 March 2022
Rosemary for most other herbs
Clear quartz for most other crystals
White candles for any other candles
March 22
FLASH SALE ON ALL PRODUCTS AND SERVICES!!
I am happy to announce we are having a FLASH SALE for the next 48 hours.
From 1pm today (UK Time) until Midnight Thursday you will receive a WHOPPING 30% discount on all services and products at SOLITARY MORRIGAN.
Why not use this fabulous offer to bring a little MAGICK into your life.
COUPON CODE SM30
https://solitarymorrigan.co.uk/
Feb 22
​​​​​​
January 2022
I have 2 new talented ladies I am thrilled to introduce to you. Fran and Daniela have joined Solitary Morrigan this week and you can find out more about them and what they are offering below.
Daniela
I met Daniela when I wanted some Birth Charts done. I looked around at a lot of different sites and came across Daniela. After receiving the Birth Charts she did for me i was determined to bring her to Solitary Morrigan as she is sooooo damned good!!!!
Here's what she has to say about herself:
I had my astrological birth chart done as a teenager and it gave me a lifelong passion in Astrology. I have spent many years studying my craft and today I am a certified astrologer, mental coach, intercultural business trainer, lecturer and communication psychologist.
During my career I have met many people all over the world working in jobs or living a life they did not like. They had no idea what their true potential was and were running low on energy with weak immune systems. The time I spent sharing my astrological insights with customers, colleagues and even CEOs drastically increased their full potential to live the life they were meant to.
My natal charts will help you understand who you are and your purpose in life.
Fran
One day not long after I moved to Liverpool I walked into a little local shop called Little Moon Club and met its proprietor Fran and a lifetime friendship began.
Fran is predominantly a white (ish) witch and truly awesome Tarot Reader. We are joint Coven members and she is funny, warm, approachable and very good at what she does,
Over the coming weeks i will be including a "Little Moon " section to the website to incorporate the awesome Ritual Candles and Spell Bath/Spa products she handcrafts.
For now Fran will be offering Tarot readings and spell work
Here is what Fran has to say about herself:-
I have always been around magic even as a little child. I saw many things I couldn't explain and had strong intuition.
My mother liked the idea of divination and magic, it never took hold for her, but I saw the tools she used and it inspired me.
As a teen I pushed away this side of me as not to scare the boys off...but I have accidentally done love spells under the full moon to acquire them. Only looking back now do I realise I used magic.
It wasn't until 2014 when I was pregnant with my daughter Luna that I suddenly had this strong urge to start my magical journey. I bought myself a tarot deck and instantly connected to them. That's when I knew I had something special inside me.
From that moment I have constantly grown and thrived as a witch and tarot reader. I own my own little shop selling rituals and spells and reading the locals fortune with my tarot cards and pendulums.
I look forward to continuously growing and changing my craft as I gain more knowledge and wisdom.
I will be offering Tarot Readings and Spell Work
December 2021
Christmas Offer
Buy any Spell or Reading and get a 2nd HALF PRICE!
Voucher Code YULE21
Offer lasts until December 31st Midnight
Both products must be for the same person and booked at the same time.
You must be aged 18n or over at the time of booking
November 2021
EARLY BLACK FRIDAY SALE
Our Early Black Friday Sale has begun!
20% off all products with Coupon Code BFS01
The offer runs until midnight Friday so make sure you don't miss out!
October 2021
Buy any spell, ritual, reading or gift and get the second half price until midnight 31st October 2021
No Coupon required. Discount will automatically deduct at checkout.
September 2021
Please note that from 12th September 2021 Consultations and 121 Readings need to booked in at least 24 hours in advance and are available Monday to Friday between the hours of 10.30 am until 8pm (UK time) only.
I am no longer available for 121 readings or consultations over the weekend.
June 2021
The Power of 3 Spells are Back!!!!
Tabatha has always been a fantastic witch, ever since she was a little girl. She would sit in my spell room for hours watching me cast and questioning everything.
Tabatha is aided by the Goddess Hathor and her speciality is LOVE SPELLS!!
Today I am happy to announce she will be available for casting on the spells listed below.
This also means that THE POWER OF 3 SPELLS are again available on those spells!
23 January 2021
17 November 2020
48 Hour Flash Sale
on all Love Spells
This is an amazing chance to grab a 20% on all love spells from Tuesday 17th November 12pm until Thursday 19th December 12pm. The voucher code for the sale is SM2008
Voucher may be used as many times as you wish.
If you have any queries on what spells this applies to please email me on kate@solitarymorrigan.co.uk
11 October 2020
Halloween is the BIGGEST night of the year for us at Solitary Morrigan and what better way to celebrate it than to have a Curse & Hex Extravaganza!!
Save a SPOOKTACULAR 13% on all Curses, Hexes, Tarot Readings and Gifts in this section until October 31st 2020
These ghastly savings will have you howling for more!
Discount triggered at checkout.
13 Setember
New Products
The Morrigan Inner Strength Spell
The Morrigan is not just the Goddess of war, but also the Goddess of strength.
She represents mentally and emotionally strong individuals. She will build your inner strength.
Inner strength means the possession of willpower, self-discipline and staying power.
It is resilience, perseverance and tenacity.
It expresses itself as assertiveness, courage, and the ability to withstand difficulties and obstacles.
Inner strength is like a powerful engine that drives you forward, towards accomplishment and achievement.
It is like a powerful battery that gives you the power, endurance and discipline to carry on in situations, where other people fail or break down emotionally and physically.
Inner strength is an essential skill, necessary for carrying out tasks, chores and decisions, and for the achievement of goals. Without it, it is difficult to start anything, and it is difficult to get to the finish line.
This spell is for regaining or achieving inner strength in dealing with difficult problems, new ventures or just the trials and tribulations of daily life
Morrigan Oil
This oil has been created to work and honour the the goddess Morrigan.
The Morrigan is the term given to Goddess Morrigan, one of the triple Goddesses in Celtic mythology. She represents the circle of life and was associated with both birth and death. Her name translates to "great queen" or "phantom queen". She is a shape-shifter and looked over the rivers, fresh water and lakes. She is also described as being the patroness of revenge, magic, priestesses, night, prophecy , witches and courage.
Cut & Clear Oil
Cut ties, remove a haunted past, cleanse away evil, and eradicate negative influences from your life with The Conjured Saint Cut & Clear Oil. Specially blended and blessed to remove bad influences and toxic energies, Cut & Clear is recommended for anyone healing from a difficult breakup, attempting to release a sour friendship, or trying to banish an addictive habit. Finally get over an ex-lover, friend, family member, or routine that you can't seem to shake.
Tarot Cards
Tarot cards are like an ancient book of wisdom and have been around for centuries. Each Tarot deck has the same amount of cards (78). Within each deck there are four suits (called the minor arcana) and another set of 22 cards called the major arcana. By reading the Tarot we can find meaning in the cards that can help us understand certain aspects of ourselves or our lives better.

When picking a pack of Tarot cards first find one that appeals to you. If someone told you to buy a certain deck and it doesn't really excite you then possibly another may appeal instead? If you are a beginner look at some of the pictures of the cards and see if you can find some meaning in them even if you don't know yet what they are "meant to mean." If there is one you can especially relate to, maybe that is the one? And also don't forget to go with your intuition!
05 Septembern 2020
New Product
Bend Over Oil is another traditional Hoodoo oil that gives you a firm hand over others. It can be used for many purposes:-
Getting others to do your bidding
Influencing people or organisations to work in your favour
Help you establish control over another person.
Enable you to squash unwanted behaviour in other people.
There are a number of ways to use Bend Over Oil in a spell or ritual.
Simply get a bit of oil in contact with you person you wish to dominate. Put it on their clothing or on any item they will be in contact with. Then say out loud and visualise how exactly you want your target to behave.
Another way is to mix some oil in a small jar of honey or syrup. Add a bit of cinnamon and brown sugar. Write exactly what you want on a brown piece of paper. Then, write your target's name with your name written on top of it. Do this three times and fold the paper towards you three times Stick it in the honey jar. If you can get your hands on a taglock or other personal items of your target, you can put that in the jar as well. Get a small purple candle and place it on top of the jar and visualise.
You can also work some candle magick by using a purple candle. Write what you want on a piece of brown paper and include your target's with your own name written over top. Anoint the candle with some oil. Get a white, purple or brown string and tie it around the candle and tie a knot. When you are ready, place the candle over your petition , light the candle and state your intention and visualise.
30 August 2020
*****IMPORTANT UPDATE*****
I have thought long and hard about closing down the ability to contact me through WhatsApp recently as there are people abusing the facility.
I have decided to leave it as it is for now as it would be unfair on everyone else.
Please note the following though:
The spell or reading doesn't start the moment the order is placed.

We will try and start either within 48 hours depending on what else we have on.

If I say I am busy or on a reading please respect that and do not keep continuously calling or messaging as it is not fair on the client I am currently working with.

If I don't immediately answer your message it DOES NOT mean I am ignoring you...I get about 200 messages a day and will try to answer them when I can.

Purchasing a spell does not mean you are entitled to 100 hours of free therapy. If you wish to discuss the spell outcome/manifestation or anything else please book a consultation.

During the evening I am in the spell room so please do not call as this interrupts the energies.

Your reports and pictures will IDEALLY be sent to you within a couple of days. Sometimes this will take longer depending on how busy we are.
30 August 2020
I am hugely excited to introduce my eldest daughter Tabatha to the website. Tabatha has joined Solitary Morrigan to work alongside myself and the other girls. To begin with you will be able to choose either myself or Tabatha to perform the following Readings:



2 Question Psychic Reading
5 Question Psychic Reading
3 Question Yes/No Pendulum Reading
A bit about Tabatha:
Tabatha has had a very strong psychic link since she was a small child.
I would always find her chatting away to her spirits. Most children lose that ability as they grow older but Tabatha never did.
She now has a beautiful 3 year old son who is closely following in her footsteps!
"I have received messages from my guides and spirits for over 30 years.
I both see and hear spirits and use their intuition and guidance to support people around me.
I also have regular 'guidance' premonition dreams about key events or change.
As a small child from puberty the visitations became stronger and have remained with me.
I have a sixth sense about events, change and emotional insights into relationships."
26th August 2020
New Products
Used for Peaceful Home, Healing and Tranquillity Spells.
Shaped like a woman, the white female candle is a powerful addition to candle magic and sympathetic magic, where it is often used to assist in rituals of purification and healing. For healing purposes write the name of the person in need directly on the candle & anoint with our Protection Oil or Blessing Oil.
Used for Peaceful Home, Healing and Tranquillity Spells.
Shaped like a man, the white male candle is a powerful addition to candle magic and sympathetic magic, where it is often used to assist in rituals of purification and healing. For healing purposes write the name of the person in need directly on the candle & anoint with our Protection Oil or Blessing Oil.
This is an amazing chance to grab a 20% discount right across the site from Thursday 20th August 6pm until Saturday 22nd August 6pm. The voucher code for the sale is SM2008
31 July 2020
NEW PRODUCT ALERT!!!!
I am super excited at the arrival of the new male a female figure candles. They are perfect in love and break up spell work.
Personal Voodoo Dolls
I really love these and use them in my own spell casting. Why not grab one yourself and torment your tormentors yourself!
14 June 2020
I am hugely excited to introduce Mother Ashanti to the website.
Ashanti's Knowledge of Voodoo and Rootwork is so extensive that I have given her a whole section of the website. I will let Ashanti introduce herself...........
"My ancestors originate from Dahomey in West Africa and have passed down through our generations their wonderful knowledge of Vodou and Rootwork.
I was born in Louisiana and moved to the UK 10 years ago. My mother was widely respected in the Louisiana community as a practitioner and passed down all her knowledge to me.
I work closely with the Loas and have a close affinity with Erzulie who works with me in my love rituals.
I have brought my ancestors knowledge with me and look forwards to working with you.
If you would like consult with me via whatsapp please email me your questions to ashanti@solitarymorrigan.co.uk and I will arrange a time to speak with you.!
27th May 2020
Summer Solstice OFFER
This is my absolute favourite time of the year for every spell or reading you order you will be able to purchase a second for yourself at HALF PRICE until June 30th 2020. ( Must be for yourself and purchased at the same time.
14 April 2020
I am hugely excited to introduce Shilpa Devi to the website. Shilpa has been my close friend and a highly respected Witch for many many years. I have been begging her to come and work with me for a long time and she has finally agreed to join Solitary Morrigan to work alongside me.
Shilpa comes from Punjab India and now settled in the UK. Her grandmother possessed spiritual powers and worked with the villages in Punjab using natural resources. Later this gift was passed to her father and sister who have helped many people in their journey. In relation to Shilpa, she was just 8 years old, she remembers walking around her family home and seeing and feeling spirits. Her keen interest led her to work in science, Vastu and candle work. Her area of work is only candle work and love spells.
Shilpa Devi's practice of candle rituals and Vastu is the culmination of all of the ancient Indian Sciences to help individuals grow and succeed in love. The remedies, which enhance the positive effects of these planets and help to counterbalance the negative energies help achieve the results you are looking for. Shilpa is an expert in the area of love and marriage, from fall in love with me spell's to make him love me more. I am able to combine, science and candles to give you the results.
To begin with you will be able to choose either myself, Luci or Shilpa to perform the following Candle Burning Service
31st March 2020
April Offer
There will be a 20% discount applied across the site during April 2020
To receive this offer which starts on 1st April 2020 use the voucher code SM0420
Offer available until 1st May 2020 1am GMT
14 March 2020
There are a lot of people jumping onto the bandwagon and claiming that they can do a spell to prevent Coronavirus but it's not true.
There are ways you can protect yourself though.
You can do what I did.
I used protection oil in a solution of water and washed my house down.
I placed black tourmaline crystals by every window and door.
I made little drawstring bags and witch balls filled black witches salt and hung them in every room. I bought rubbing alcohol from ebay and mixed it with aloe vera and rosemary essential oil to make hand sanitizer
Although I do sell protection oil and Black Witch's Salt they are very easy to make yourself. Below are the recipes.
Black Salt
2 parts sea salt
1 part scrapings from a cast iron skillet or pot OR
1 part fine ash from your fire pit OR
1 part finely ground black pepper
Depending on the density of your colouring ingredient, you may need to adjust the portions a little, but that's the basic method of making it. If you have a well-seasoned cast iron pot or cauldron, you should be able to get a good amount of black scrapings out of the bottom of it — if it seems too oily, use the ash or pepper instead. I also recommended using black chalk dust, black powdered food dye, or lamplight.
Don't confuse this concoction, however, with the black salt used in Indian cuisine — that item is actually a mineral salt which is a weird pinkish gray color and has a bit of a sulfuric taste to it
Black Salt for Protection Magic
As mentioned, black salt is primarily a protective magical tool. I like to sprinkle it around the perimeter of my property a few times a year to keep unpleasant people or things from crossing into my Property. I have also filled small drawstring bags and hung one above the door in each room of my house.
Protection Oil
Blend up a bit of magical protection oil to keep yourself safe from psychic and magical attacks. This magical blend that includes lavender and mugwort can be used around your home and property, your car, or on people whom you wish to protect.
To make Protection Oil, use 1/8 Cup base oil of your choice. Add the following:
4 drops Patchouli
3 drops Lavender
1 drop Mugwort
1 drop Hyssop
As you blend the oils, visualize your intent, and take in the aroma. Know that this oil is sacred and magical. Label, date, and store in a cool, dark place.
Use Protection Oil to anoint yourself and those in your home.
Add drops of the oil to washing solution and wash down your house.
Hand Sanitiser
2 parts rubbing alcohol 99% Proof (available on ebay)
1 part aloe vera gel (available on ebay)
Rosemary or lavender essential oil
Just mix together
ABOVE ALL STAY SAFE AND WELL,
6th March 2020
Two new categories have been added. Gifts and Mother's Day (Limited Time}
20 February 2020
I am hugely excited to introduce Mariana to the website. Mariana has joined Solitary Morrigan to work alongside myself and Lucie. To begin with you will be able to choose either myself or Mariana to perform the following Readings:



2 Question Psychic Reading
5 Question Psychic Reading
3 Question Yes/No Pendulum Reading
30 Minute Telephone reading
60 Minute Telephone Reading
A bit about Mariana :
I was born psychic medium. I'm 5th generation of psychic medium from my maternal line.
I was born with a veil which in my culture means, I was given strong psychic abilities and good luck.
I'm a clairvoyant, clairscentient, clairaudient, claircognizant and an empath.
My readings are very relaxed. I will transmit to you what I see, feel, hear, smell or just know as I receive it. Maybe It won't make sense to me but it will have a deep meaning for you.
04 February 2020
Some people have contacted me to say they dont get their newsletter with offers and promotions. Please check your spem/junk folder....ikt will most p;robably be in there xx




27 January 2020
New Products



These stunning handcrafted candles are to attract wealth, money and abundance.
These stunning handcrafted candles are to attract love, romance, and passion.

The Valentine's Day Love Spell Soap releases a heady aroma that will open your heart and let love in.
Hints of Lavender & Rose essential oils and finished with petals and Himalayan Salt.
This gorgeous Money Drawing Spell Soap releases a heady aroma peppermint, patchouli, chamomile and orange.
This luxurious ritual soap is used to make the person you love think about you, want you, call you, come to you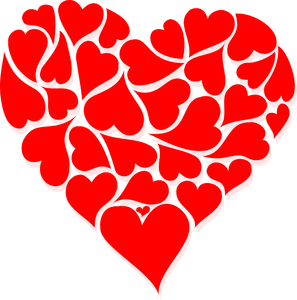 This Valentine's Day Love Spell will help you and your Valentine to find each other....and live happily ever after.
Gloriously dark and baneful. This will fill your target's mind with an uncontrollable rage and pull their life apart
The perfect anti Valentines spell- split them up once and for all
15 January 2020

I am hugely excited to introduce Luci Wolfe to the website. Luci has joined Solitary Morrigan to work alongside me. To begin with you will be able to choose either myself or Luci to perform the following spells
Obsession Spell
Commitment Phobia Spell
Return Your Lover Spell
Bitch Be Gone Spell

If you are feeling extra daring you are also given the option of doubling up and choosing both of us to perform the spell at the same time to double the power generated!!!

Luci is not only an amazing witch, she is also an excellent Tarot reader and you will have the choice of picking either her or me to give your reading on
1 Card Tarot Reading
3 Card Tarot Reading
Love Tarot
Career Tarot

As time goes on Luci will be joining me on more spells....so read up on her bio on my About us page,
12 January 2020
The year has got of to a great start.
I have added some new Love and Passion Pathworkings and will be updating the other pathworking categories over the next week.
The Control and Domination spell is amazing....i have used it personally on many occasions with fantastic results.
Also new in is the Reverse Obsession Spell to rid yourself of stalkers and unwanted exes
and the Reunite Family & Friends Spell which brings back those people that we really miss into our lives.

I have a huge new stock of herbs that will be added to the spell supplies this week.... along with a new DIY Spell Kit for the Sh*t and Flush Spell



9th Nobember 2019

Flash Sale
Bring LOVE into your life for Christmas, Improve your finances before the big Xmas spend, Discover whether you will meet your soulmate over the festive season.....Or just treat yourself
To perk everyone up now that we have to wait another 12 months for the next Samhain celebrations I am having a 48 hour FLASH SALE.
Absolutely EVERYTHING on the site is discounted by 30% over the next 48 hours.
So....every order you put through between now at 12pm mid day Monday 11th November will receive a 30% discount with the code SM48 at the check out.

18th October 2019

As many of my regular clients now I had a devastating fire in my home and lost nearly everything. I closed the business for a couple of weeks to reassess where i was up to and regroup. I am now getting back on track and work has resumed.
I would lie to say a massive thank you to everyone who sent kind wishes and supported me through this difficult time. I have truly found out who and what is important in life :-)

25th September 2019
EXCITING NEW PRODUCTS
I have added a few new products to the shop this month and will continue to increase my stock weekly.
All orders over £25 will get FREE UK DELIVERY
D.U.M.E OIL
D.U.M.E Oil is the Most Powerful Black Magick Oil there is.
D.U.M.E stands for Do Unto My Enemies. It is used for enemy spell work, to send back to them whatever they have sent out. If someone is causing trouble or harm for you or your family, use D.U.M.E. Oil to destroy them and bring about your desired outcome.
D.U.M.E Oil takes many months to create so my stocks are limited to a first come first served basis.
COME TO ME SPELL CANDLES
The beautiful yet simple Come to Me Spell tealight candles are the perfect booster candles to give your spells a lovely little kick. Light them and use them to charge up mojo bags or sugar/honey jars.
All organic botanicals and spices are used to help align you with the proper frequency. These candles are also great to set the scene for a romantic evening for two during a candle lit dinner, surrounding the bathtub for a little ambience, or placed near your night stand to release the lovely aroma.
These stunning handcrafted candles are to attract love, romance, and passion.
The contain Come To Me Love Oils, Rose Petals, Lavender, Grains of Paradise and a secret little ingredient.

Pack of 3 Tea Lights
HERBS, ROOTS, FLOWERS, BARKS AND RESINS
I now have a large and ever growing collection of magical herbs, resins, roots, spices, flowers and barks.
These will be getting added to weekly but if you have anything in particular you are looking for i will try and source it for you
Ritual Candles
Any witch worth her salt knows there's no such thing as too many candles, especially if you're a regular practitioner of candle magick.
Candles have been associated with magick and spirituality since antiquity.
One of the ways the candle affects the magick is the colour of the candle. Different colour candles have different magical associations, so the focus of the spell will be different depending on the colour.



18th September 2019
Please note my new email address is kate@solitarymorrigan.co.uk