20 February 2020
I am hugely excited to introduce Mariana to the website. Mariana has joined Solitary Morrigan to work alongside myself and Lucie. To begin with you will be able to choose either myself or Mariana to perform the following Readings:



2 Question Psychic Reading
5 Question Psychic Reading
3 Question Yes/No Pendulum Reading
30 Minute Telephone reading
60 Minute Telephone Reading
A bit about Mariana :
I was born psychic medium. I'm 5th generation of psychic medium from my maternal line.
I was born with a veil which in my culture means, I was given strong psychic abilities and good luck.
I'm a clairvoyant, clairscentient, clairaudient, claircognizant and an empath.
My readings are very relaxed. I will transmit to you what I see, feel, hear, smell or just know as I receive it. Maybe It won't make sense to me but it will have a deep meaning for you.
04 February 2020
Some people have contacted me to say they dont get their newsletter with offers and promotions. Please check your spem/junk folder....ikt will most p;robably be in there xx




27 January 2020
New Products

These stunning handcrafted candles are to attract wealth, money and abundance.
These stunning handcrafted candles are to attract love, romance, and passion.

The Valentine's Day Love Spell Soap releases a heady aroma that will open your heart and let love in.
Hints of Lavender & Rose essential oils and finished with petals and Himalayan Salt.
This gorgeous Money Drawing Spell Soap releases a heady aroma peppermint, patchouli, chamomile and orange.
This luxurious ritual soap is used to make the person you love think about you, want you, call you, come to you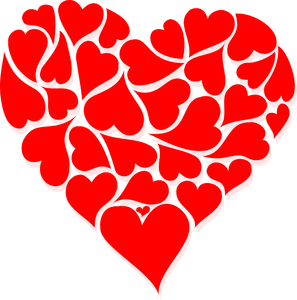 This Valentine's Day Love Spell will help you and your Valentine to find each other....and live happily ever after.
Gloriously dark and baneful. This will fill your target's mind with an uncontrollable rage and pull their life apart
The perfect anti Valentines spell- split them up once and for all






15 January 2020



I am hugely excited to introduce Luci Wolfe to the website. Luci has joined Solitary Morrigan to work alongside me. To begin with you will be able to choose either myself or Luci to perform the following spells
Obsession Spell
Commitment Phobia Spell
Return Your Lover Spell
Bitch Be Gone Spell

If you are feeling extra daring you are also given the option of doubling up and choosing both of us to perform the spell at the same time to double the power generated!!!

Luci is not only an amazing witch, she is also an excellent Tarot reader and you will have the choice of picking either her or me to give your reading on
1 Card Tarot Reading
3 Card Tarot Reading
Love Tarot
Career Tarot

As time goes on Luci will be joining me on more spells....so read up on her bio on my About us page,


12 January 2020
The year has got of to a great start.
I have added some new Love and Passion Pathworkings and will be updating the other pathworking categories over the next week.
The Control and Domination spell is amazing....i have used it personally on many occasions with fantastic results.
Also new in is the Reverse Obsession Spell to rid yourself of stalkers and unwanted exes
and the Reunite Family & Friends Spell which brings back those people that we really miss into our lives.

I have a huge new stock of herbs that will be added to the spell supplies this week.... along with a new DIY Spell Kit for the Sh*t and Flush Spell



9th Nobember 2019

Flash Sale
Bring LOVE into your life for Christmas, Improve your finances before the big Xmas spend, Discover whether you will meet your soulmate over the festive season.....Or just treat yourself
To perk everyone up now that we have to wait another 12 months for the next Samhain celebrations I am having a 48 hour FLASH SALE.
Absolutely EVERYTHING on the site is discounted by 30% over the next 48 hours.
So....every order you put through between now at 12pm mid day Monday 11th November will receive a 30% discount with the code SM48 at the check out.

18th October 2019

As many of my regular clients now I had a devastating fire in my home and lost nearly everything. I closed the business for a couple of weeks to reassess where i was up to and regroup. I am now getting back on track and work has resumed.
I would lie to say a massive thank you to everyone who sent kind wishes and supported me through this difficult time. I have truly found out who and what is important in life :-)

25th September 2019
EXCITING NEW PRODUCTS
I have added a few new products to the shop this month and will continue to increase my stock weekly.
All orders over £25 will get FREE UK DELIVERY
D.U.M.E OIL
D.U.M.E Oil is the Most Powerful Black Magick Oil there is.
D.U.M.E stands for Do Unto My Enemies. It is used for enemy spell work, to send back to them whatever they have sent out. If someone is causing trouble or harm for you or your family, use D.U.M.E. Oil to destroy them and bring about your desired outcome.
D.U.M.E Oil takes many months to create so my stocks are limited to a first come first served basis.
COME TO ME SPELL CANDLES
The beautiful yet simple Come to Me Spell tealight candles are the perfect booster candles to give your spells a lovely little kick. Light them and use them to charge up mojo bags or sugar/honey jars.
All organic botanicals and spices are used to help align you with the proper frequency. These candles are also great to set the scene for a romantic evening for two during a candle lit dinner, surrounding the bathtub for a little ambience, or placed near your night stand to release the lovely aroma.
These stunning handcrafted candles are to attract love, romance, and passion.
The contain Come To Me Love Oils, Rose Petals, Lavender, Grains of Paradise and a secret little ingredient.

Pack of 3 Tea Lights
HERBS, ROOTS, FLOWERS, BARKS AND RESINS
I now have a large and ever growing collection of magical herbs, resins, roots, spices, flowers and barks.
These will be getting added to weekly but if you have anything in particular you are looking for i will try and source it for you
Ritual Candles
Any witch worth her salt knows there's no such thing as too many candles, especially if you're a regular practitioner of candle magick.
Candles have been associated with magick and spirituality since antiquity.
One of the ways the candle affects the magick is the colour of the candle. Different colour candles have different magical associations, so the focus of the spell will be different depending on the colour.



18th September 2019
Please note my new email address is kate@solitarymorrigan.co.uk